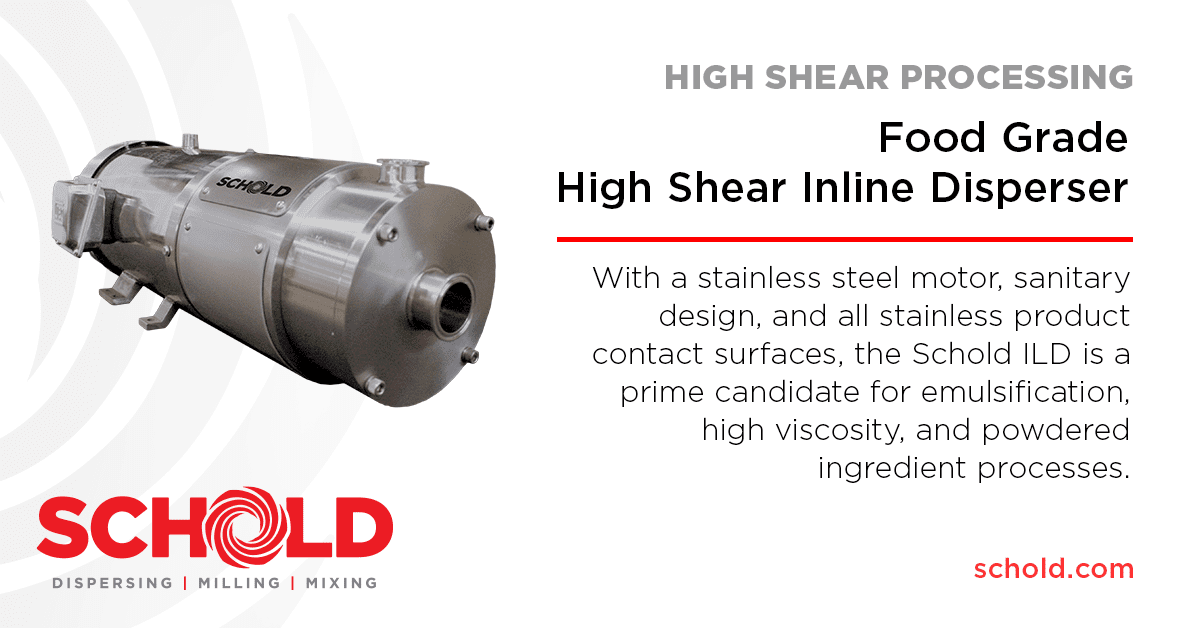 Schold ILD Inline Disperser Finds Greater Purpose Facing Pandemic
Dispersion equipment has always excelled at incorporating powders into fluid products, but with a looming medical crisis in the wind, the demand for hand sanitizer, anti-bacterial fluids, and medical grade detergents has become almost insurmountable. Companies supplying these products needed to find a way of rapidly meeting demand to curb the rising risk of infection. The Schold Inline Disperser has proved itself as an invaluable source of quick and efficient processing of these critical products. The integral part of the inline is a rotor stator – a device which utilizes high shear force to cut through both fluids and solids, reducing particle size and thoroughly homogenizing the resulting mixture expeditiously. The compact, portable, and economical nature of the Schold ILD made it an easy choice for quick and easy start-up of these essential production lines.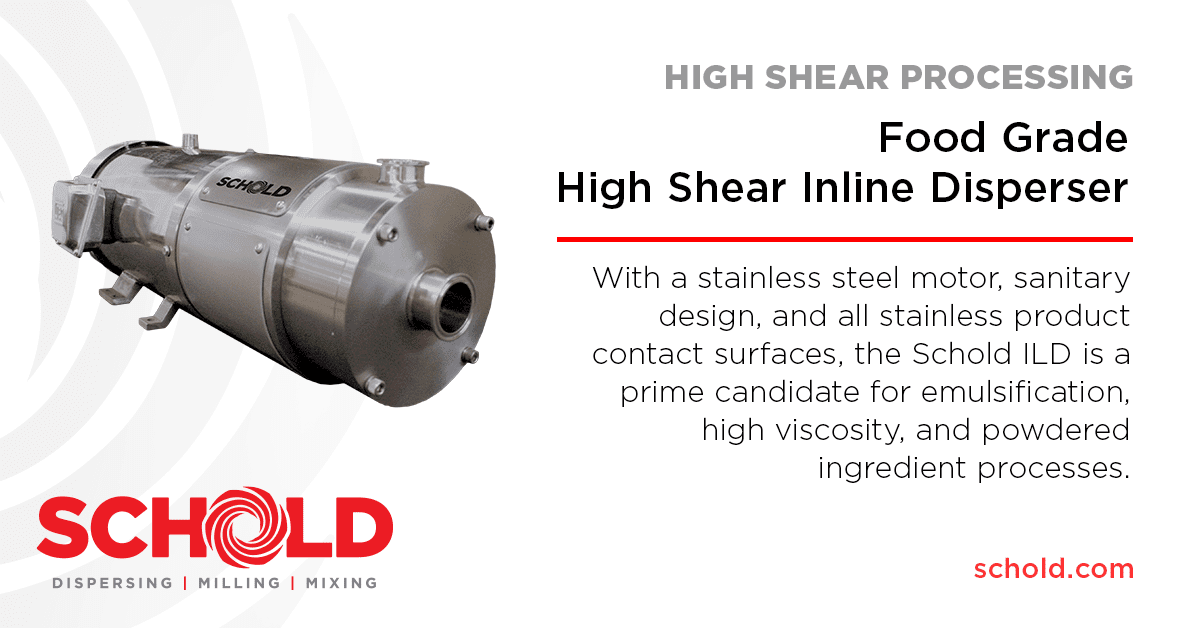 The Schold ILD (Inline Disperser) is a simple, clean, adaptable solution used in many dispersion, emulsification and hydration processes.  The inherent versatile and sanitary design of the ILD makes it a great candidate in a wide range of applications from industrial to food to pharma grade uses.  Schold's ILD can be used on its own or in conjunction with other mixing equipment.  Another great use for the ILD is configured in a skid system (see below).  The system can be set up as a drop-in process or as an autonomous emergency back-up/added production capacity.  With different adaptations, the ILD can emulsify liquids, cleanly homogenize or hydrate polymers with the powder introduction add-on, recirculate and fully mix your product(s).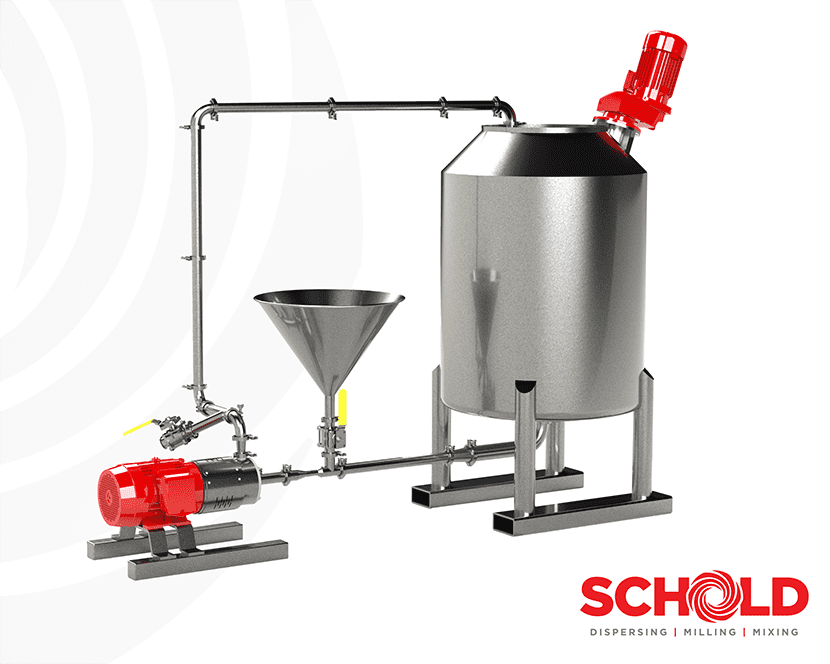 Schold also has the ability to design and supply the dry bulk handling equipment as well if it is needed to work with the ILD or any of our other products.
For more information, contact us at schold@schold.com or give us a call 708.358.4788. You can also submit an inquiry here.