Who is Schold?
Since 1949, Schold Manufacturing has been a worldwide leader in the industrial dispersing, mixing, and milling industry. Check out our company overview video and scroll to learn more!
To receive the latest Schold news and content, connect with us on
LinkedIn
and subscribe to our
Newsletter
.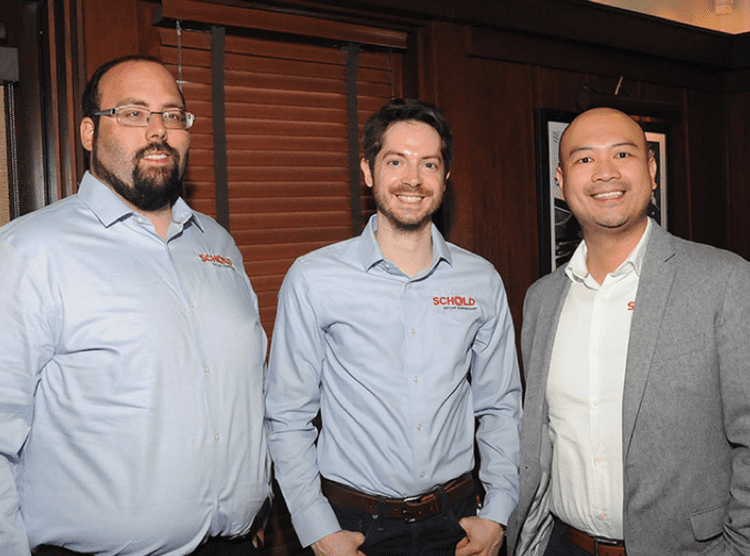 History
In 1949, Schold was founded in Chicago by George Schold, who had a vision to provide high-quality dispersion equipment for customers around the world – a vision that was realized.
Since that time, Schold has manufactured 15,000 machines, served 1,700 customers and supported 90+ different industries, all while remaining a client-centric solutions provider.
Under the new ownership of Chris Spatz, John Duong and Mike Barr since 2016, Schold has been able to blend old-school wisdom with new technology to create a promising future for employees and customers alike.
QUALITY
At Schold, we guarantee all products leaving our factory floor meet top industry standards. From our door to yours, we promise the best quality equipment for your investment.
SERVICE
We are centrally located in Chicago, Illinois and able to visit your site for service. Give our team a call or send us a note, and we'll be there to help, no matter how large or small the inquiry.
COLLABORATION
At Schold, we value progress made through the transfer of ideas. We believe in collaboration with our internal team and customers to create the most thoughtful solutions possible.
INNOVATION
Our engineers are always considering new and improved designs for our machinery. We offer a cutting-edge variety of equipment offerings and modern, custom solutions.