Welcome to Schold. We are a Chicago-based manufacturer of industrial dispersing and mixing equipment. Our product line includes high-speed, low-speed, bench-top and rotor stator style mixers, a variety of blade types, tanks, press-outs, mills, controls and complete systems.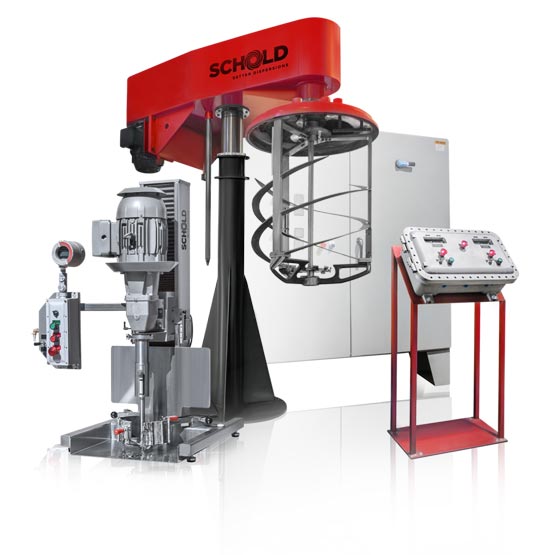 Christopher Spatz
President
President and part owner of Schold, Chris offers over 16 years experience in mechanical engineering and team management.
John Duong
Vice President
Part owner of Schold, John is a Chicago native with over 16 years of experience in engineering sales, mechanical design and plant management.
Mike Barr
Principal Engineer
Part owner and Principal Engineer, Mike brings over 16 years experience in mechanical design and production oversight.
Brian Perry
Production Manager
Larry Fischbeck
Plant Manager
Amy Karony
Sales Engineer
Sam Bodmer
Mechanical Design Engineer
Shawn Khamsot
Supply Chain Manager & Mechanical Designer
For any and all parts and supply inquiries, Shawn is your go-to Schold team member.
Amanda Swilinski
Office Manager
We are almost entirely a Schold house with very little exception.
– John R. Whalen, President, Kerley Ink
Schold delivered a fast and efficient turnaround on our breakdown.
– Robert Barry, R.M. Lucas Co.
The Schold service team knows our machinery like the back of their hand.
– John R. Whalen, President, Kerley Ink
Our oldest machine is a Schold Disperser from the Kennedy era, and it's been running strong ever since I was five years old.
– John R. Whalen, President, Kerley Ink
The Schold mixer frames are very robust and last a lifetime.
– John R. Whalen, President, Kerley Ink
The Schold retrofitting services have been very successful. The VFD technology is so quiet, you can literally have a conversation next to the machine at full power.
– John R. Whalen, President, Kerley Ink