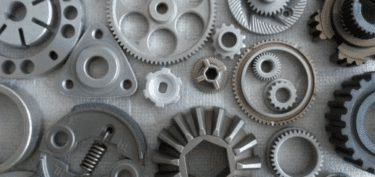 Components
We are a single-stop for all components needed to keep your equipment maintained. Locate your machine's unique serial number to help identify the correct part(s), then contact us and our experts will provide what you need.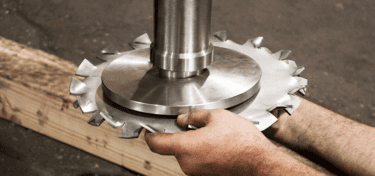 Blades
Whether you need a high-speed, high-shear or low-speed, bow-tie design, we offer an array of replacement blades. Our blades are available in various materials/designs and adhere to strict quality standards. Contact us for assistance.
(View Blades)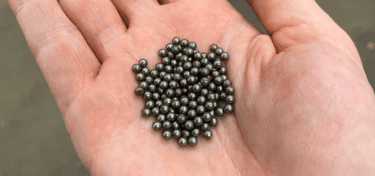 Media
Fresh media is vital for your mill's optimal performance. If your batch times are increasing or particle size/quality is diminishing, it may be time replace your media. Contact us to find what's best for your application.
(View Mills)
PM Program & Service Options
At Schold, we stand behind our products and provide a variety of services to keep your equipment up and running like new. Our trained technicians can inspect and repair on-site or at our facility, whichever is optimal.
Our Preventative Maintenance Program is a very common (and recommended) option for customers, where our team provides routine tune-ups, replacements, etc. to increase efficiency, maximize longevity, and reduce costly downtime. Ask for details and to get started.
Field Repair
Schold can perform repairs at our facility in Chicago and/or send trained technicians to your location for assistance. While advanced scheduling is preferred, we have the ability to support your last minute needs. Please refer to our rate sheet for pricing.
Equipment Rental
Need an agitator, mill or disperser for a short period of time? Whether it is a process need or an extended evaluation need, you can rent Schold equipment for these purposes. Contact us to check availability of equipment available for rent to help you get through your immediate needs.
Toll Processing
There are times when additional processing or one-off processing is required for your operation and product. Schold can help as we offer toll services at our facility in Chicago. Contact us to learn more about our scheduling and pricing to get your job done right.
Refurbishing
Schold offers three types of refurbishing:
• Complete Rebuild
• Refurbished
• Tune-Up & Run
Download our Refurbishing Sheet for details.
VFD Retrofit
As the variable-speed pulley drives are mechanically complex and require maintenance, inverters are the next wave of technology for speed control. Configured properly, the VFD offers as much power transmission as a pulley drive and extends the life of the mechanical drive components.
Preventative Maintenance
Routine maintenance is a must for keeping your machines in great condition. Enroll in the Schold Preventative Maintenance Program to supplement your maintenance team. Let us work for you!