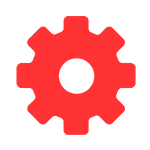 With assets that directly impact your business's output, you cannot afford downtime. Schold offers preventative maintenance programs tailored to your fleet to keep them up and running. Let Schold do the basic maintenance on your machines, and while we are there we can also diagnose and repair existing issues and provide strategies for eliminating future issues. Schold can also provide training to your maintenance personnel while on-site or be an extension of your maintenance department. Call Schold today for an evaluation or more information!
What to expect:
A Schold certified technician will be dispatched to your location on a day of your choosing to perform the following inspections and services:
Inspect mix/dispersion blades for wear and damage
Check shaft for trueness or other damage
Inspect bearings, belts, pulleys, sheaves and bushings
Properly tension and align belts and pulleys
Verify motor mount and balance
Grease motor bearings and mechanical pulley (if equipped)
Check oil level and replace oil if necessary
Inspect equipment safety devices for proper operation and verify proper grounding
Inspect pneumatic system, test valves
Check seals for leaks or damage
Verify proper operation of machine
Provide guidance for maintenance personnel for future required maintenance
Being enrolled in the Schold Preventative Maintenance Program also guarantees your location a 10% discount on all wear parts. This discount applies while you are active in the program.
If you have any questions about the Schold Preventative Maintenance Program or our equipment or services, contact us at 1-800-MIXERS or Schold@schold.com.