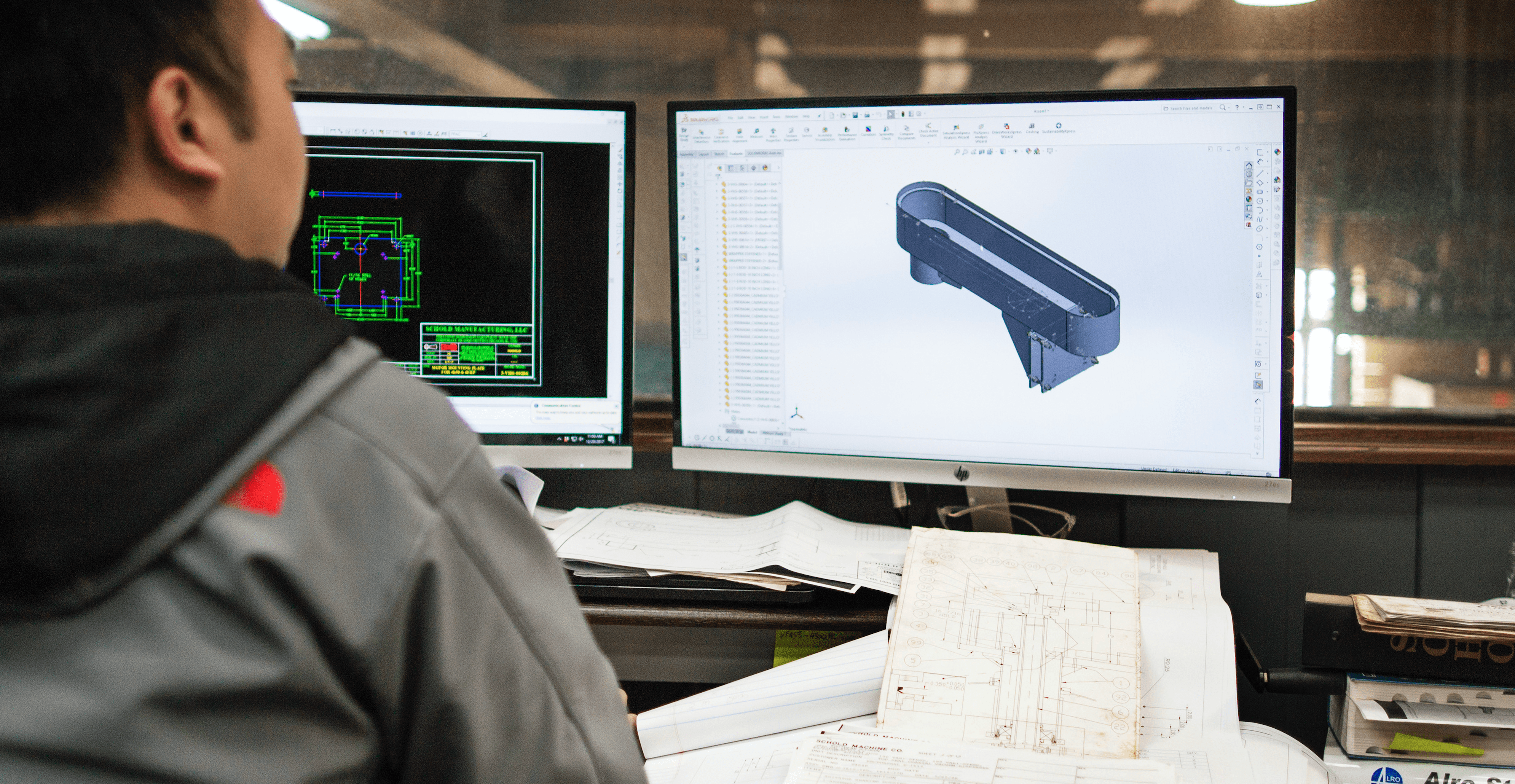 Are you a mechanical engineer looking for a great opportunity that allows you to:
• Be an impact player in a company where you can take projects from concept to completion
• Manage a diverse work load that will keep you consistently engaged
• Hold a challenging position where you can mold your own career, make your own opportunities, and grow to your full potential
• Grow with a profitable, privately held company that values respect for every person, creative problem solving, quality, and teamwork
Position details:
Manage the design of custom process equipment from the technical sales phase through design, production, and start-up at the end customer's site.
We require:
• The ideal candidate will have a Bachelor's degree in engineering and 3 to 10 years of experience in engineering design, and manufacturing
• Experience with AutoCAD and 3D modeling, ideally Solidworks
• Mechanical aptitude and desire to "get your hands dirty" when required
• Ability to travel, and work at customer sites, travel typically 10-30% of days per month
• A person who aligns with our values and mission, including:
– Teamwork, and respect for all people at all levels within the company
– A strong work ethic, someone who will put in the hours necessary to get the job done right, and will do whatever it takes to make things better for our customers.
– Innovative and open-minded problem solving
– A self-motivated team player who enjoys being busy and can focus in a busy environment
– Someone who knows how to ask the right questions, understands how to prioritize and has a sense of urgency
– An ambition, career minded person who is detail oriented
We offer:
• A growing company providing the ability to work on custom machines, and ever-changing work
• Direct reporting to our Principal Engineer, who is knowledgeable and experienced
• A profitable company with long term, dedicated employees
• Salary commensurate with your skill and experience
• Benefits including: paid vacation, 401(k), health insurance, and yearend bonus based on individual and company performance
• Single shift operation 8:00 a.m.-4:00 p.m.
If you are a mechanical design engineer who wants the opportunity to grow their career and our organization, please send your resume and cover letter to: schold@schold.com