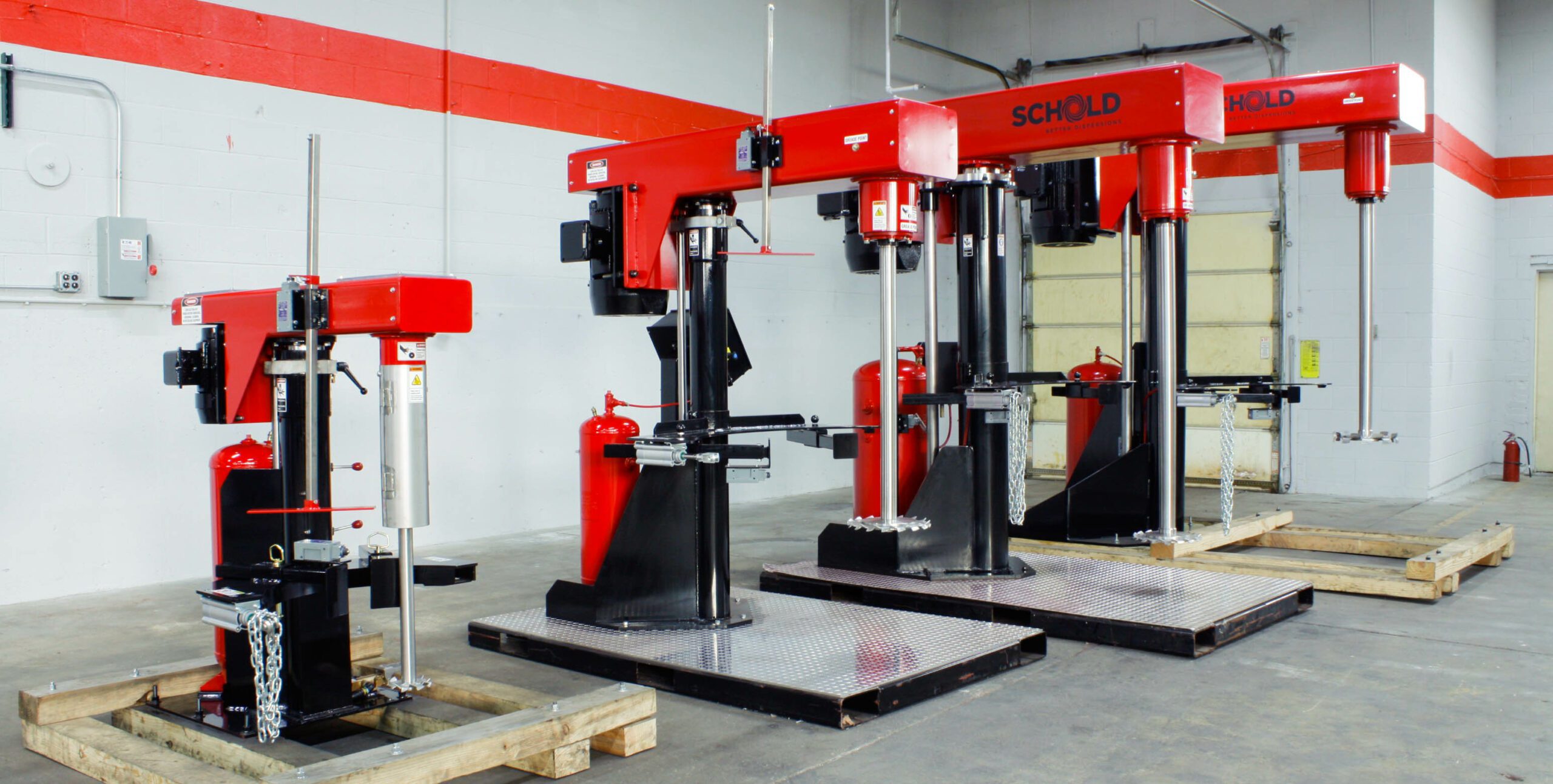 Downed machines putting you in a tight spot? Looking for a replacement disperser YESTERDAY!???
Schold now offers a QuickShip option for select high speed dispersers. If you are in need of a 10HP to 50HP disperser  (VHS 400, 500, or 600), we have them in-house, ready for immediate shipment.
Email schold@schold.com, or call us today at 1-(800)-4MIXERS for more information.